Took a little trip to Gibsons stopping of in Crofton, here on the Island, to look at Gail's puppies, then took the ferry from Duke Pt. over to Tsawwassen to see Laurie's pups. We stayed in Vancouver for two days to stroll around the Olympic Venues then headed off to Gibsons for five days.

Took the invisible ferry. Getting close to shore :)
Garth reminiscing about Train Trip to Ontario.
Garth and Wanda resting after a wonderful meal.
Stayed at a cute little "Bachelor" Pad.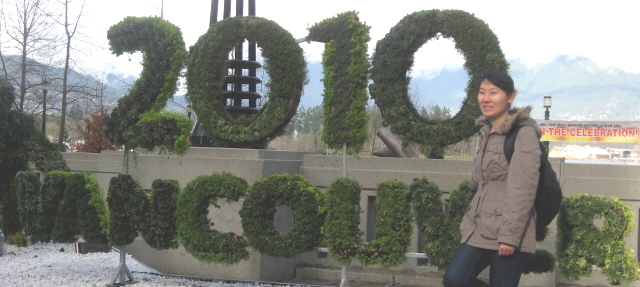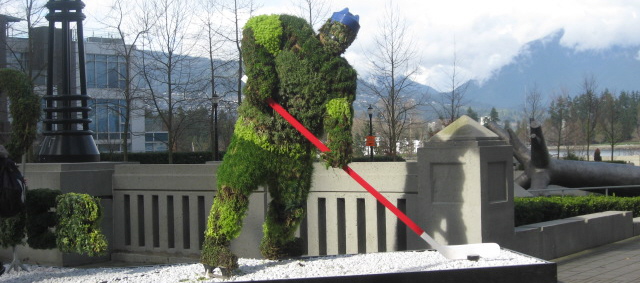 Purchased two Day Passes for the Trans-Link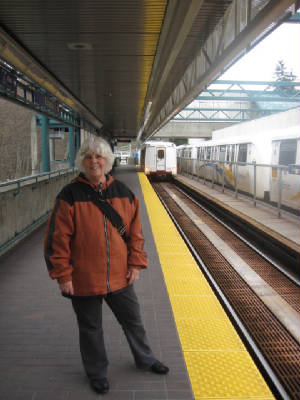 Waiting patiently for the sky-train
You are never too old to apply for a job as a Mannequin .. :)
Countdown to the Russian Olympics in 2014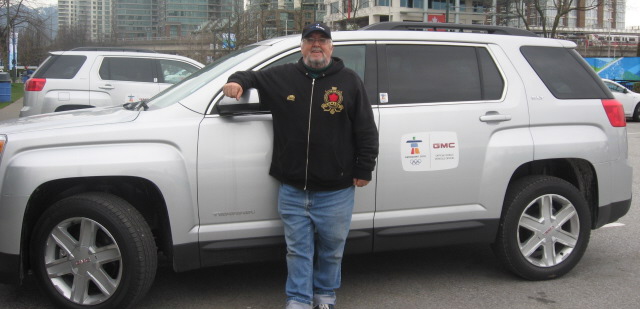 Official car of the Olympics (One of 4,200)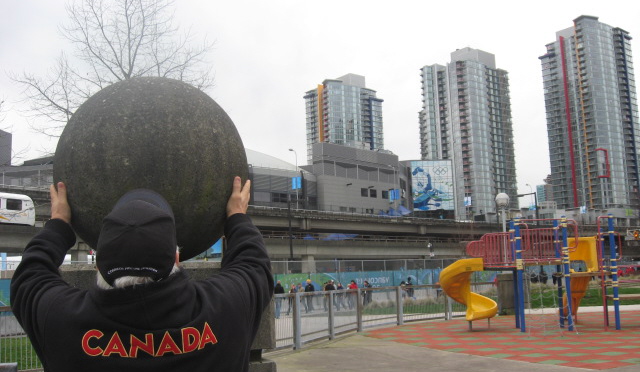 Is this "Global Warming"???? :)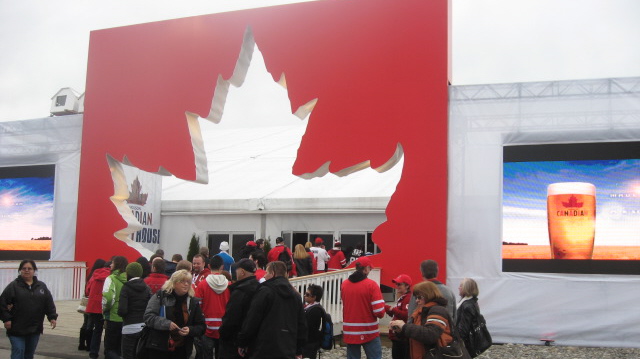 Molson Hockey House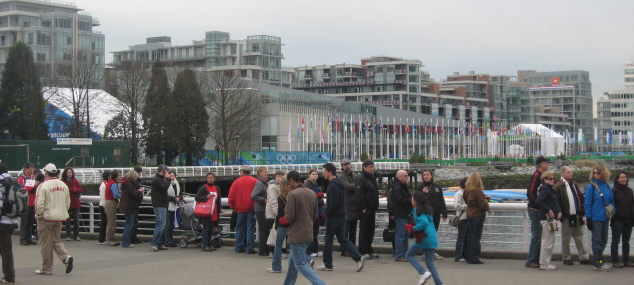 Olympic Village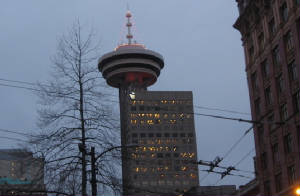 Tower in background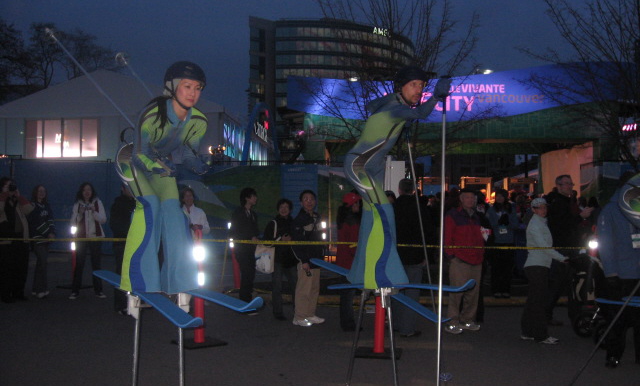 Skiiers looking for snow ....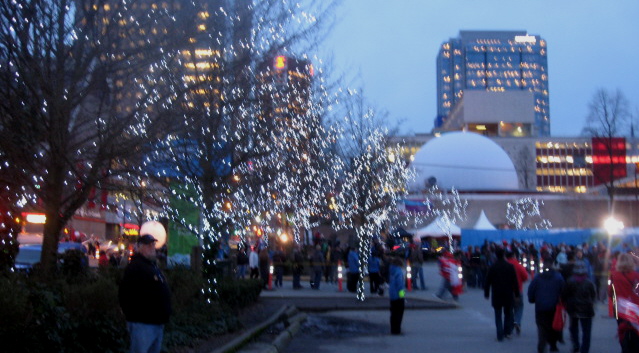 Heading into Canada Pavilion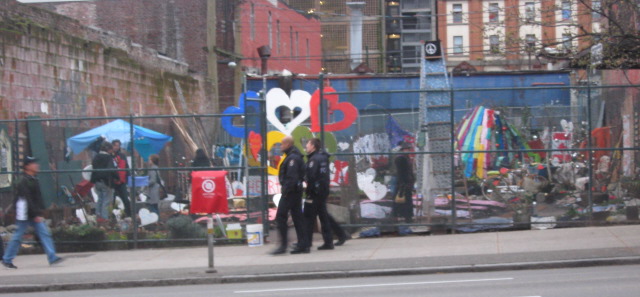 A few protesters
Olympic Cauldron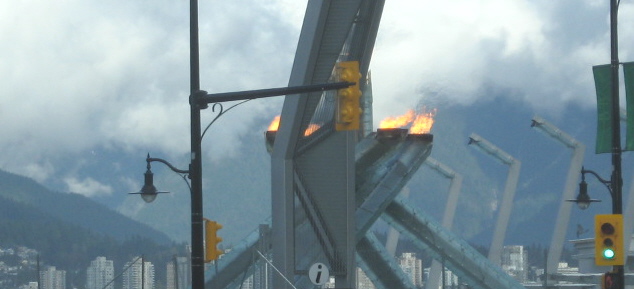 flame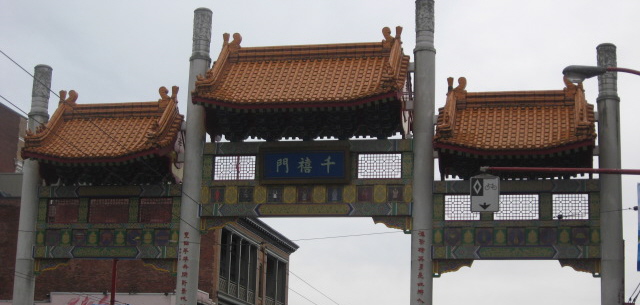 Went to Chinatown for Chinese New Years
This is the "Year of the Tiger"
Us sitting in park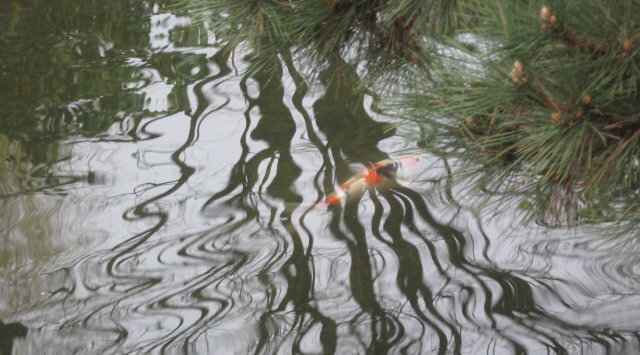 Pond in park
Remind you of anyone??
We headed off to Gibsons on the Langdale Ferry. Nice and sunny.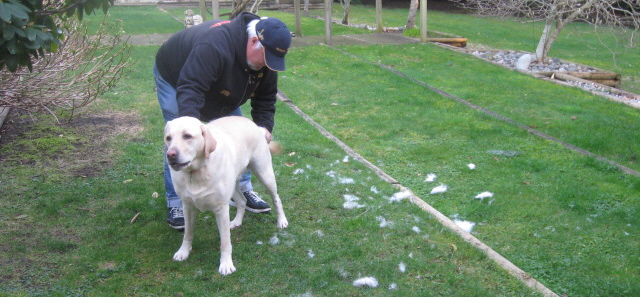 Brushing Mischa. Seems to be lots of snow here.... :)

Mischa and Murray watching Games

David and Pat watching Games
ShroveTuesday... Bob, Jim, Edna and Ivan ..

Edna, Jim, Ken and Joan
Jacky always seems to be in her Kitchen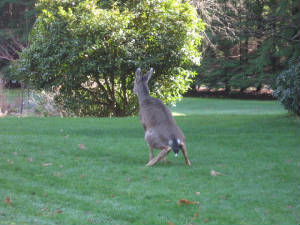 Meanwhile......out in her yard.... (HOLY POOP)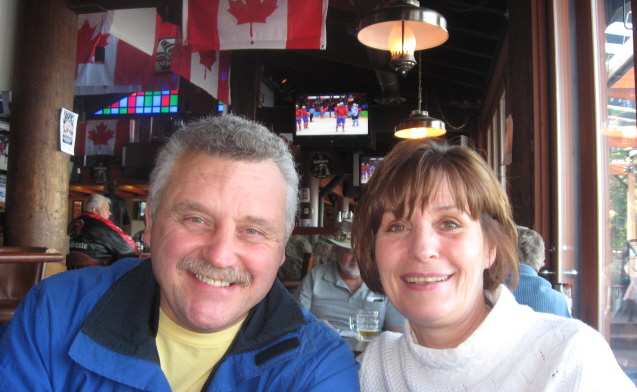 Gary and Millie at Lighthouse Pub
Us at Lighthouse Pub

Guys talking "truck stuff"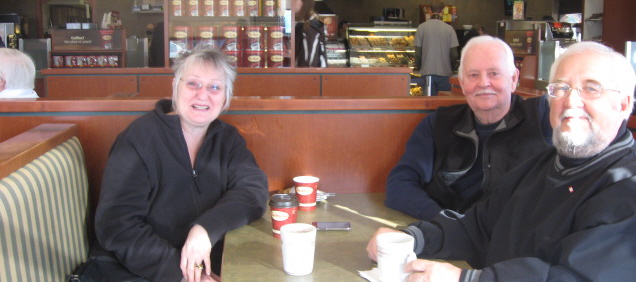 Joan and Marv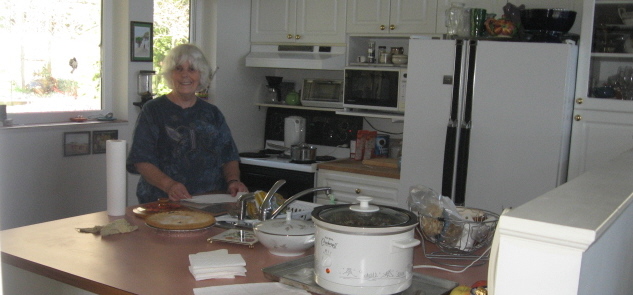 Bev cooking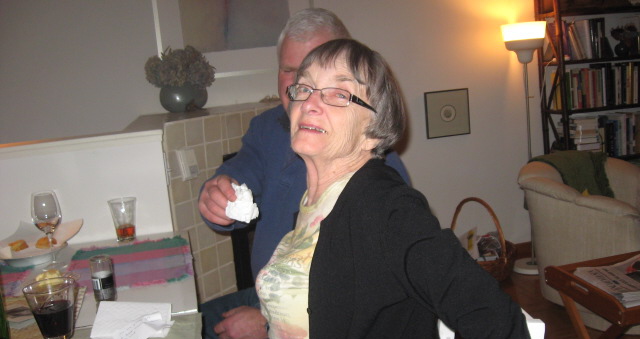 Irene needs another ball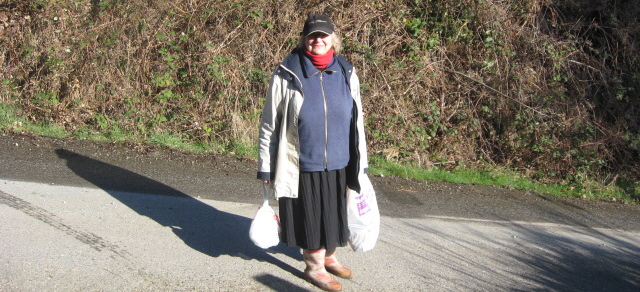 All packed and set to leave. Pat (the bag lady) is taking our garbage....Thanks Pat
Just one more thing to pick up on the way home. We met Gail in Nanaimo when we got off the ferry and picked up Riley...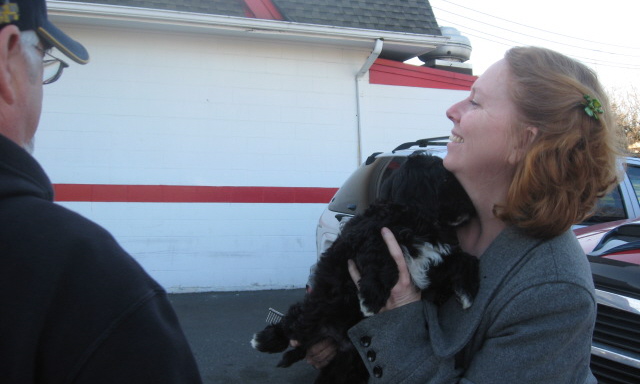 Transfer of precious cargo
Headed home to our own "Big Rock" INUKSHUK
Flame came through way back in November